Dry food for dogs
To support a lifelong wellbeing

Super product for puppies younger than 8 weeks. Take it for years and the puppies are healthy, fit and have beautiful piles..

- Amazon Customer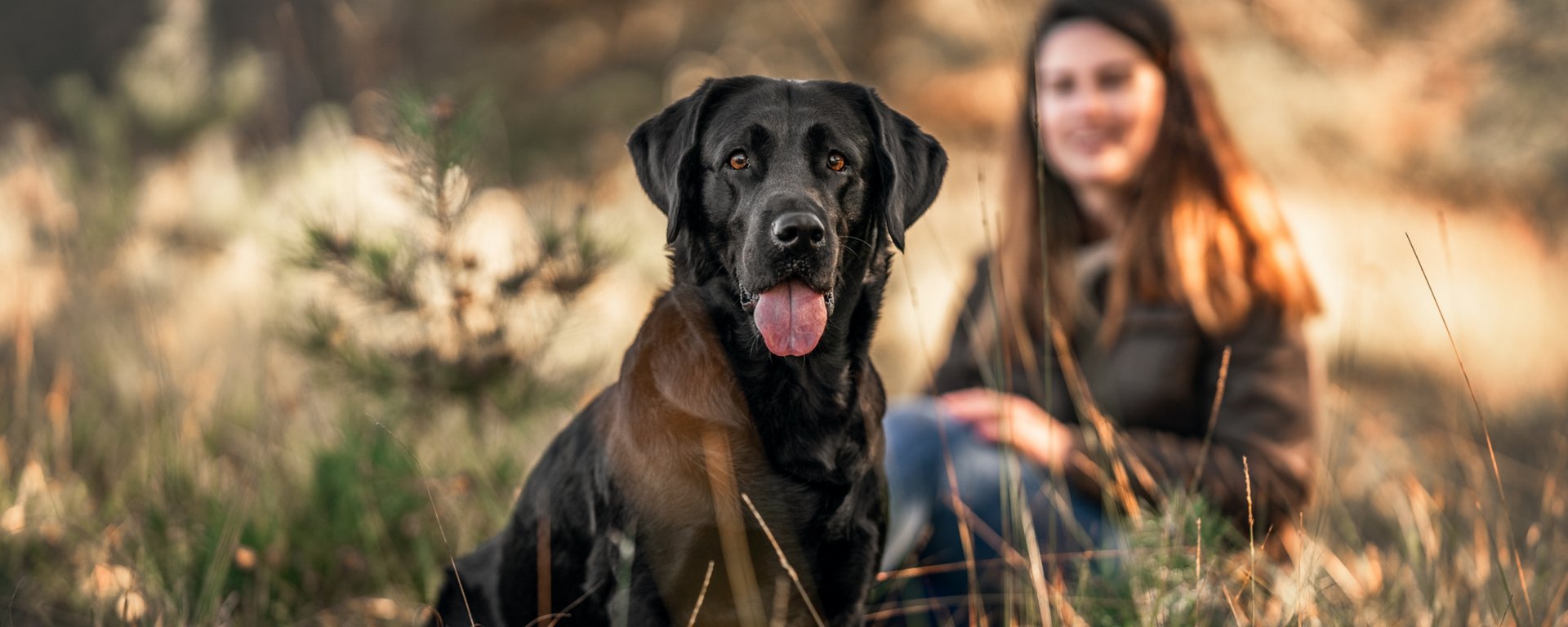 High-quality dry food
With lots of animal protein for health & vitality
To encourage a happy and active life for your dog, our dry foods contain a high level of animal protein. At EUKANUBA we only use high-quality animal protein for healthy and lean muscles.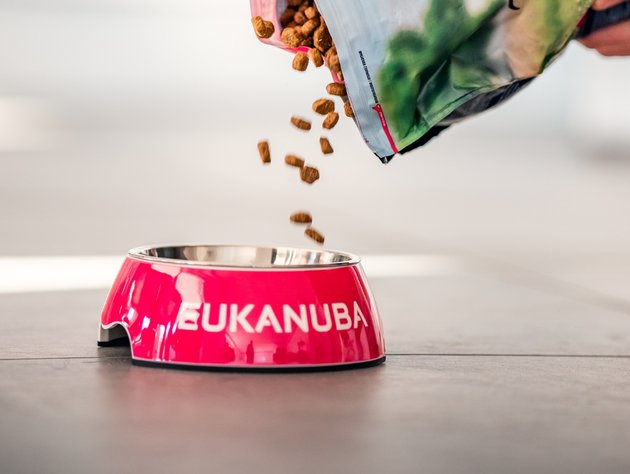 Carefully composed
And tailored for your animal companion.
Our dry foods contain everything your dog needs: A high share of animal protein plus all essential vitamins and minerals, carefully adapted to breed, size, and age. Not to mention, just the right amount of fibre for healthy digestion.
More than just delicious.
Tastes great and improves dental health.
Our dry food recipes have been developed with over 50 years' worth of knowledge and expertise. That's why your dog will not only love the great taste, but their teeth will benefit from the dental care of our kibble's specialised shape - right to the last bite.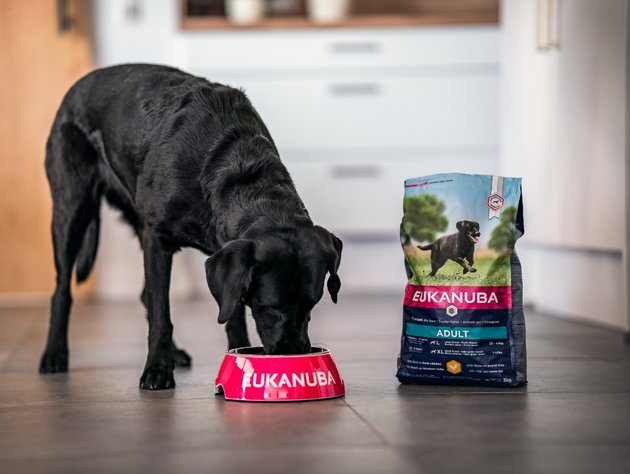 Take a look here
Frequently asked questions
When feeding for the first time, gradually introduce EUKANUBA into your dog's diet over a period of 4 days. Your dog may eat more or less of the recommended amount depending on age, temperament and activity level.
Depending on age and size, dogs have changing dietary needs. In order to ideally meet the nutritional demands of dogs of any size and age, Eukanuba foods are developed for different life stages and dog sizes. Based on this, our recipes enable you to find and select the most convenient food for your dog.
As an even more tailored alternative, Eukanuba offers a breed specific range for adult dogs of the most popular breeds.
If your dog has special health related dietary needs, the EUKANUBA Daily Care range is the right choice including foods for dogs with food intolerances, sensitive joints, overweight and more.
Our EUKANUBA Veterinary Diets range contains specially formulated dietetic recipes for dogs. All formulas are intended for different purposes to nutritionally support a number of health conditions. However, it is recommended you seek your veterinarian's advice before feeding your dog these special foods.
To keep the food in good condition, we recommend storing it in a cool, dry place. Ensure that the bag is always sealed.
Yes, it is possible to feed dry as well as wet food. You can either feed dry food and wet food separately, e.g. dry food in the morning and wet food in the evening, or mix both food types depending on your dog's preference.
In any case it is important that you adapt the quantity of given food and reduce the daily feeding amount of each food accordingly, e.g. ½ complete food wet + ½ complete food dry -> ½ recommended feeding amount wet + ½ recommended feeding amount dry.
Some EUKANUBA dry foods contain grain, but the range also includes grain free* products.
EUKANUBA foods are formulated with a blend of different carbohydrate sources to tailor the product to the nutritional needs of different dogs.
Carbohydrates from whole grain wheat, whole grain maize, whole grain barley and whole grain oats or special ingredients like maize grits serve as energy sources. Since these ingredients are being digested differently, EUKANUBA foods support a healthy blood sugar.
Grain free* EUKANUBA foods contain alternative carbohydrate sources such as sweet potato, peas and potato.
*Produced in a factory that handles grains
No, there is no added sugar in EUKANUBA foods.
Yes, it is possible to macerate the EUKANUBA dry food kibbles to make them softer and in that way easier to eat for your puppy.