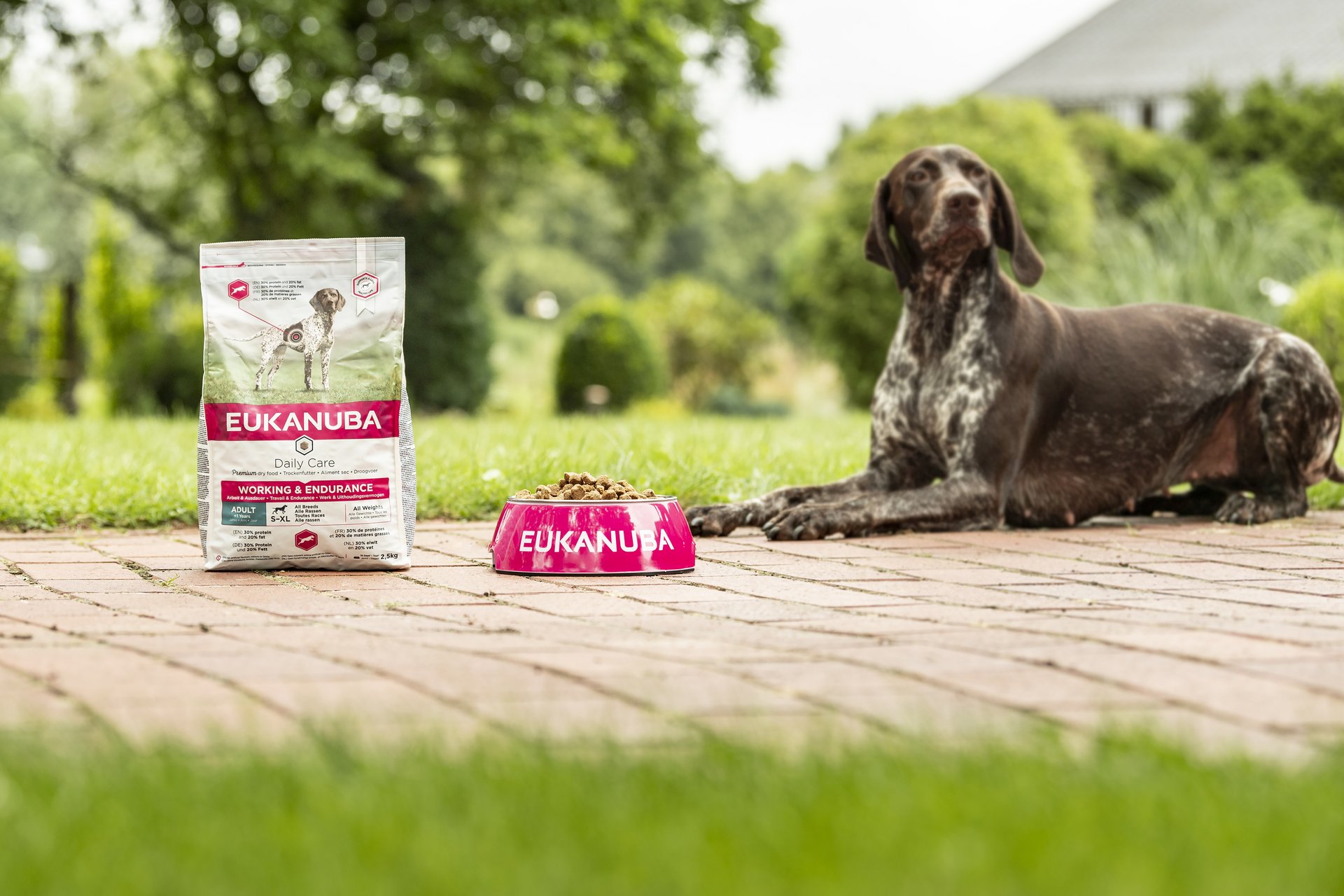 Daily Care with functional benefits
Premium dry food for dogs with special nutritional needs
03
Good reasons for EUKANUBA products
What our customers say
We have bought this food many times. Different flavours. In any case, our dog takes without complaining.; -)
Amazon Customer
We are super satisfied with EUKANUBA. The fur of our Labrador shines really beautiful, the digestion is excellent and the dog does not smell. I also think it's great that this bulk pack is offered at a savings price. We have already ordered the 3rd time and are super satisfied with the service.
Amazon Customer
Got this size as my local pet supplier only does 12kg, and it's great value for money, and most importantly my puppy loves it. Ordered and delivered to my door so no struggling trying to get it from the store into, and then out of the car. I ordered it monthly so I could forget about it.
Amazon Customer
Great product, I have it on subscription and since I started using it, my dog has a much softer coat.
Amazon Customer
I bought the EUKANUBA based on a recommendation. My dog loves dry food and doesn't get flatulence from it either. This makes the food very compatible for my dog. I used to have a different dry dog food (also grain-free, but more expensive) and have now changed. Everything's great.
Amazon Customer
My dog, a 1-year-old sheltie, likes it. His breeder recommended EUKANUBA dog food and it is the main food he has eaten. We had no problems with the switch from puppy to adult food. The adult food has bigger pieces then the puppy food and we switched from small dog to medium dog because this sheltie is quite big. The big pieces don't fit as well into his treat-dispensing toys but are great for filling Kongs and freezing.
Amazon Customer