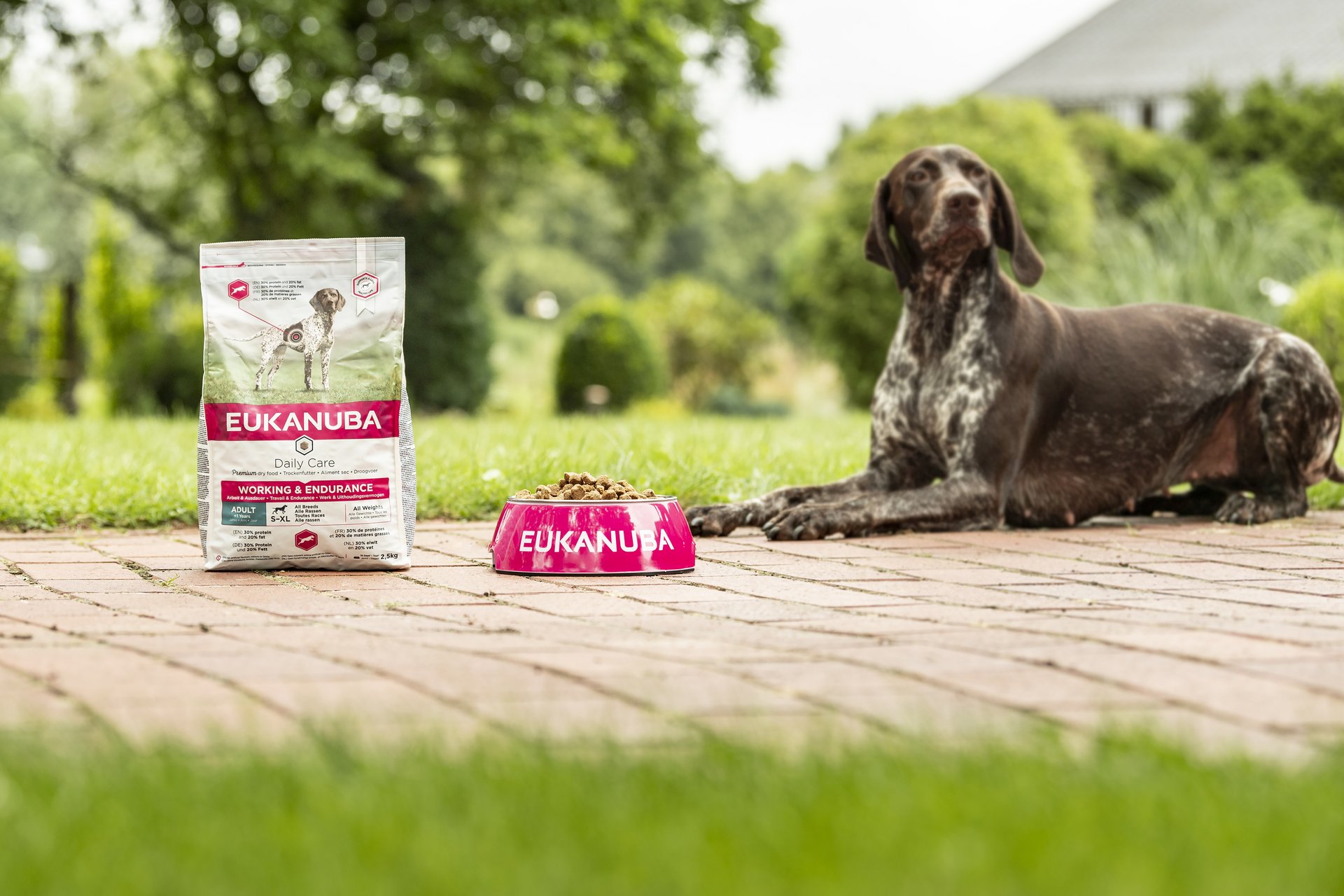 Daily Care with functional benefits
Premium dry food for dogs with special nutritional needs
03
Good reasons for EUKANUBA products
What our customers say
We have bought this food many times. Different flavours. In any case, our dog takes without complaining.; -)
Amazon Customer
The packaging is done really well and sturdy which makes it quite easy to keep the food fresh. About flavor, my pooch likes it so it's good.
Thanks
Amazon Customer
Super product for puppies younger than 8 weeks. Take it for years and the puppies are healthy, fit and have beautiful piles..
Amazon Customer
Got this size as my local pet supplier only does 12kg, and it's great value for money, and most importantly my puppy loves it. Ordered and delivered to my door so no struggling trying to get it from the store into, and then out of the car. I ordered it monthly so I could forget about it.
Amazon Customer
Price and quality are top. Despite additives, no signs of intolerance. I had Josera and Bosch in comparison. EUKANUBA convinced me in puppy food for large breeds!
Amazon Customer
We are super satisfied with EUKANUBA. The fur of our Labrador shines really beautiful, the digestion is excellent and the dog does not smell. I also think it's great that this bulk pack is offered at a savings price. We have already ordered the 3rd time and are super satisfied with the service.
Amazon Customer