Dry food for cats
Carefully composed and tailored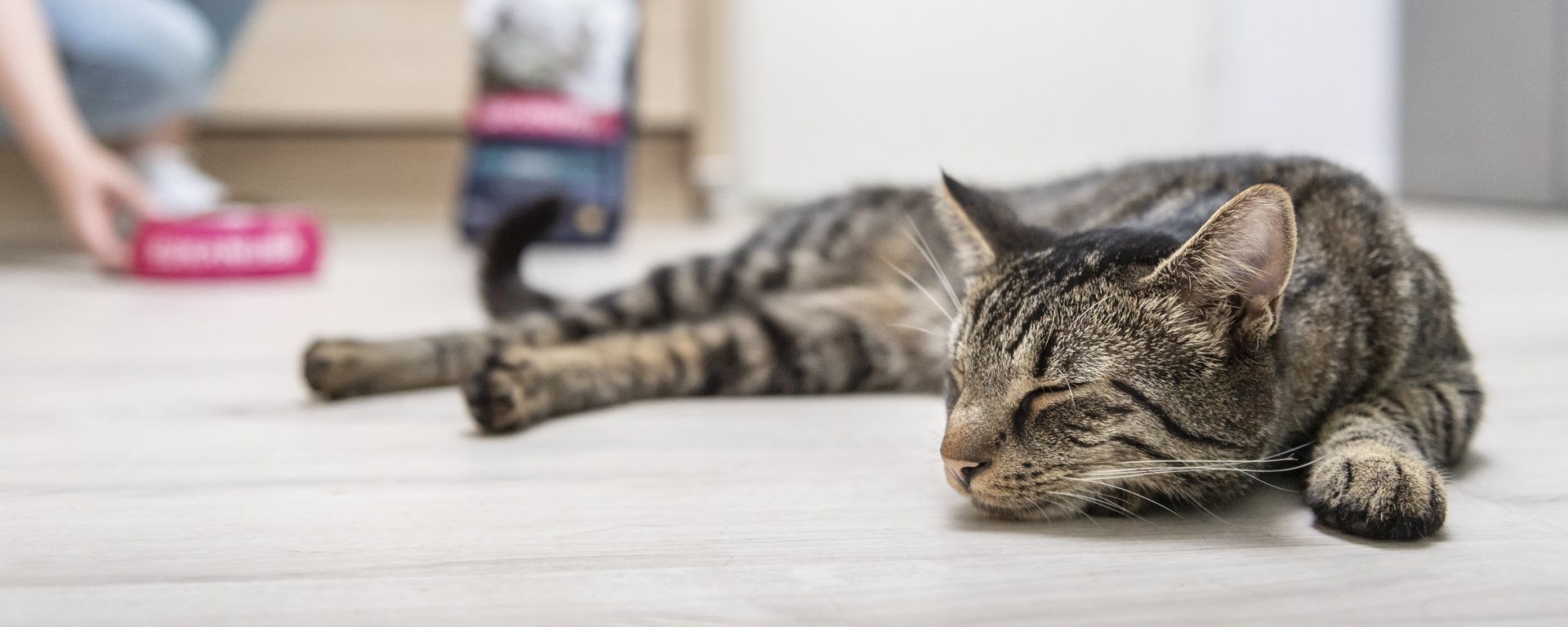 High-quality dry food
With lots of animal protein for health & vitality
For a lifelong well-being of your cat our dry foods contain a high levels of animal protein. At EUKANUBA we only use high-quality animal protein for healthy and lean muscles.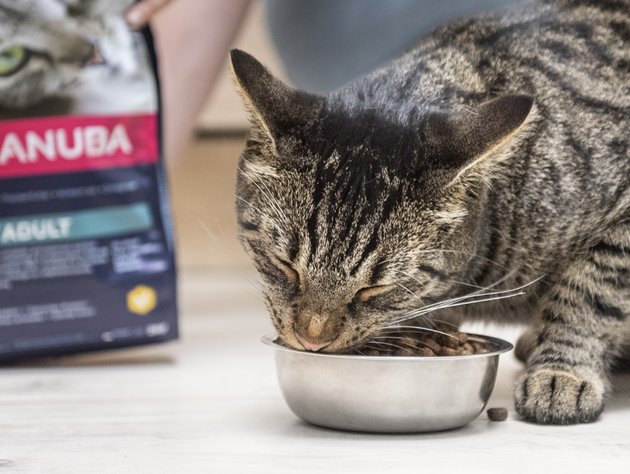 Carefully composed
And tailored for your animal companion.
Our dry foods contain everything your cat needs: A high share of animal protein, all essential vitamins and minerals, and just the right amount of fibre - for healthy digestion.
Selected premium ingredients
to relish your cat every day.
EUKANUBA offers tailored dry food recipes for the different life stages of cats. We use high- quality protein in our formulas to build and maintain strong muscles. The included prebiotics and a carefully selected blend of essential vitamins and minerals make our recipes even more special. All these premium ingredients help to support your cat's well-being from one life stage to the next.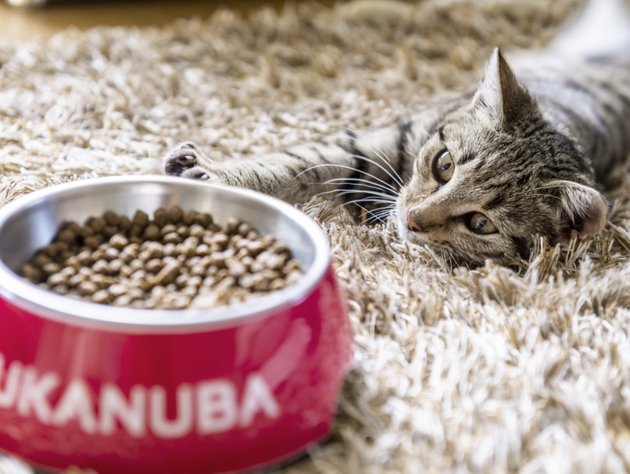 Take a look here
Frequently asked questions
First and foremost, both dry and wet food can provide your cat with all the important nutrients, as long as the food is a complete feed. Such recipes contain all the essential nutrients, including minerals and vitamins, that a cat needs on a daily basis.
When you choose a food, it is important to know that every cat has its own preferences. Some may prefer wet food, others may prefer crunchy kibbles and others have no preference at all. Apart from the preferences of the cat, wet and dry food offer different advantages for your pet. If your cat tends to drink little, wet food is more suitable, as it optimally supports hydration. Dry food can be a great alternative for cats with a tendency to build up tartar because the crunchy kibbles can prevent tartar build-up
When feeding for the first time, gradually introduce EUKANUBA into your cat's diet over a period of 4 days. Your cat may eat more or less of the recommended amount depending on age, temperament and activity level.
In order to meet the different nutritional demands of each life stage EUKANUBA offers dry foods for Kitten, Adult and Senior cats. The Adult food is tailored for fully grown cats older than one year, the Senior food corresponds to the nutritional needs of cats more than 7 years old. Unless health restrictions make it necessary to feed your cat a food for particular purposes, the EUKANUBA dry foods are generally convenient for all cats.
Thanks to their high-quality ingredients and balanced recipe EUKANUBA dry foods are also suitable for cats with sensitive stomach. The wheat-free foods are rich in easily digestible chicken and rice. Furthermore, the tasty formula contains prebiotic FOS and a selected fibre blend including beet pulp supporting intestinal health and digestion.
EUKANUBA dry foods for cats are wheat-free* but not completely grain free as they are rich in easily digestible rice. The only other carbohydrate source contained in the food is potato.
*Produced in a factory that handles wheat
No, there is no added sugar in EUKANUBA dry foods.
To keep the food in good condition, we recommend storing it in a cool, dry place. Ensure that the bag is always sealed.
Our EUKANUBA portfolio comprises tailored dry cat food recipes that are 100% complete and balanced. The formulas in this product range are dedicated to provide your cat with the best nutritional care in the different life stages to support the well-being of your pet for a whole lifetime. The recipes are enriched with a high share of animal protein. Based on high-quality functional ingredients, these foods contain no added artificial flavours, colourants or GMOs to provide the best possible nutritional support for your companion.
The animal protein content out of total protein level slightly differs in the EUKANUBA dry foods but is always higher than 85%. In the list below please find the animal protein content of the different foods:
Kitten 91%*
Adult 90%*
Senior 89%*
Sterilised 86%*
Hairball Control 90%*
*out of total protein level
All EUKANUBA foods for cats are formulated complete and balanced and contain taurine to meet the nutritional needs of cats.