What helps a dog with a sensitive stomach
For so many dogs, mealtime is not the best part of their day. If your dog experiences unpleasant feelings like diarrhoea, gas, or vomiting, this could mean your dog is prone to digestive issues. If you have a dog with a sensitive stomach, it's important to know the causes, the signs, and what you can do about it.
What is a sensitive stomach?
Like us, if your dog eats something that doesn't agree with them, they can experience an episode of flatulence or diarrhoea. We call this a "sensitive stomach." This usually consists of a mild upset of the digestive area and could involve a number of symptoms, such as a gurgling gut, all the way to diarrhoea and sickness.
How do you know if your dog has a sensitive stomach?
If you suspect your dog has a sensitive stomach, some of the classic signs include the following:
Nausea. This may be demonstrated by your dog feeling sick when they're not eating, or licking their lips and swallowing a lot.
Loose stools or diarrhoea.
Blood in their stools.
Your dog is vomiting.
They are less active and may be reluctant to go for a walk.
What causes a sensitive stomach?
There are a number of reasons. If you've changed your dog's diet in recent weeks, this could cause stomach problems. If the diet change has brought about some tummy trouble, this is likely to be the cause.
Conversely, you may have been wanting to treat your dog recently, and have given them more rich food than they are used to. In this case, overindulgence can result in an upset stomach.
Additionally, there are other factors such as motion sickness, infection, and worms that can cause stomach upset. Finally, your dog might have been born with an inherited form of a sensitive stomach. It's important to know that even though other dogs do not have sensitive stomachs, it is something that can arise at any age.
When any of these problems are ruled out, you've got to come to the conclusion if the problem is temporary or persistent. If it is persistent, you should seek treatment.
What helps a dog's digestive system?
Improving your dog's digestion is a simple way to help your dog feel healthier and happier. However, it can take some time to find the right practices. You have to remember that the way your dog absorbs food will determine how efficient they are producing energy. The better their digestion, the happier they will be, the more restful they are, and will be healthier. Here are a few things you can do to help their digestive system:
A digestible diet
Dogs are naturally carnivores, which means that they need an abundance of animal protein such as meat and fish. A good diet will naturally feed their gut bacteria. As gut bacteria can help your dog digest food, it's important to give them the right foods to digest properly. Some of the right foods can include raw meat as the natural enzymes can supplement a dog's digestive system. Prebiotic foods have high concentrations of microbes to help the dog's stomach produce good bacteria. These days, there's an abundance of dog food that comes with added prebiotics, including Eukanuba Daily Care Sensitive Digestion or even Eukanuba Veterinary Diets Intestinal, to support healthy digestion.
However, it is important to note that your dog could be having digestive issues as a result of food intolerances as well. Some common dog food intolerances include beef, pork, soya and eggs. Dogs can also be affected by the gluten found in wheat. If your dog reacts badly to foods with these ingredients, a food intolerance could very well be the root cause. To treat this issue, you can try to feed your dog with a food like Eukanuba NaturePlus+ Grain Free, as these low allergen recipes have been carefully crafted to avoid ingredients thought to be responsible for most digestive and skin upsets.
An exercise routine
As a dog's digestive system can store a huge quantity of food for long periods of time, whether that food turns into energy will depend on their physical exertion. The more energy the dog uses, the better and more efficient their digestive cycle will be, turning the food into energy. If your dog does not exercise enough, it is important that, for their health, and their weight, their caloric intake and energy expenditure are in balance with each other.
Supplements and vitamins
It's important to give your dog balanced nutrition, and an effective dose of omega 6 and 3, as well as the right quantity of vitamins and minerals, will help you keep track of your dog's daily nutrient intake. The majority of Eukanuba dog food will contain these fatty acids, and are great for supporting your dog's gastrointestinal health.
What else can we do to help a dog with a sensitive stomach?
One of the common issues with dogs that have sensitive stomachs is that they are eating things they shouldn't. If you have a dog that likes to go into your bins, you've got to put some safeguards in place.
You should also think about how many treats you're giving your dog. You may think that you are helping them by giving them your leftovers, but even the smallest amount of unusual foods can trigger digestive issues.
If you are concerned that your dog has a sensitive stomach, you should always look at the diet you feed them, but if the problem persists, you should get in contact with your vet.
Also worth reading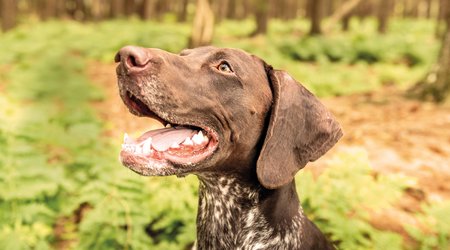 Health 5 min reading time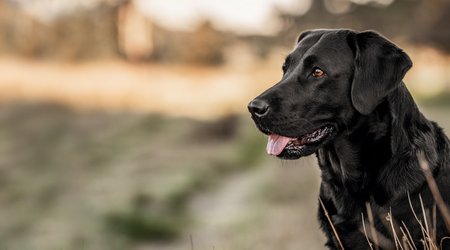 Health 6 min reading time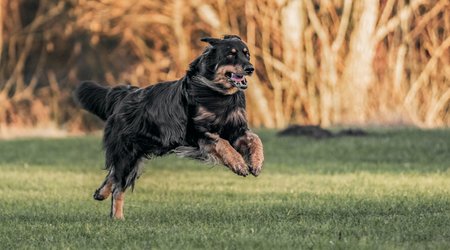 Health 4 min reading time