our developing junior ambassador
Reuben

"I'M REALLY IMPRESSED WITH THE RESULTS AND HAPPILY RECOMMEND EUKANUBA TO EVERY DOG OWNER I MEET"
Corinne Mutlow
Call him Reuben
a big, handsome boy
Reuben thinks he's a lap dog. He's completely unaware of his size, but there's no disputing his beauty and muscular physique, in fact, Reuben's a Crufts winner!
At 18 months old our adorable Weimaraner weighs almost 40 kgs so Corinne decided to switch him to EUKANUBA Developing Junior because it was created to help larger breed puppies develop their lean body mass. She wanted to help Reuben safely transition through his last growth phase before becoming an Adult.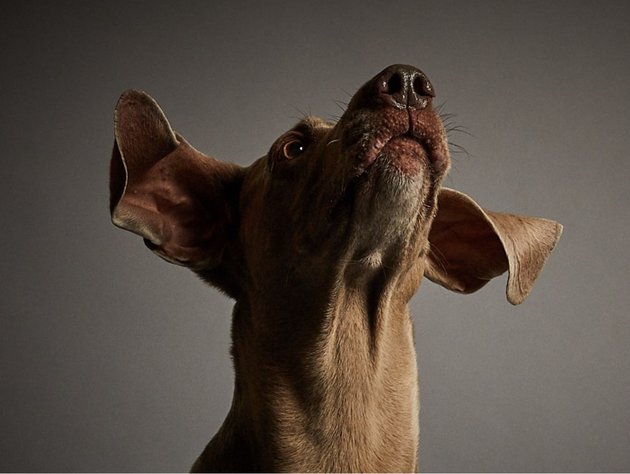 Corinne says – "Even though Reuben was on a good food before, since changing to EUKANUBA I've seen incredible changes in him. He's developed good strong bones, great muscle tone plus he's bright, alert, full of energy. He's exactly what a fit and healthy Weimaraner should be."
And now look at him - a magnificent dog with the muscle tone of an athlete, and a hint of lap dog.